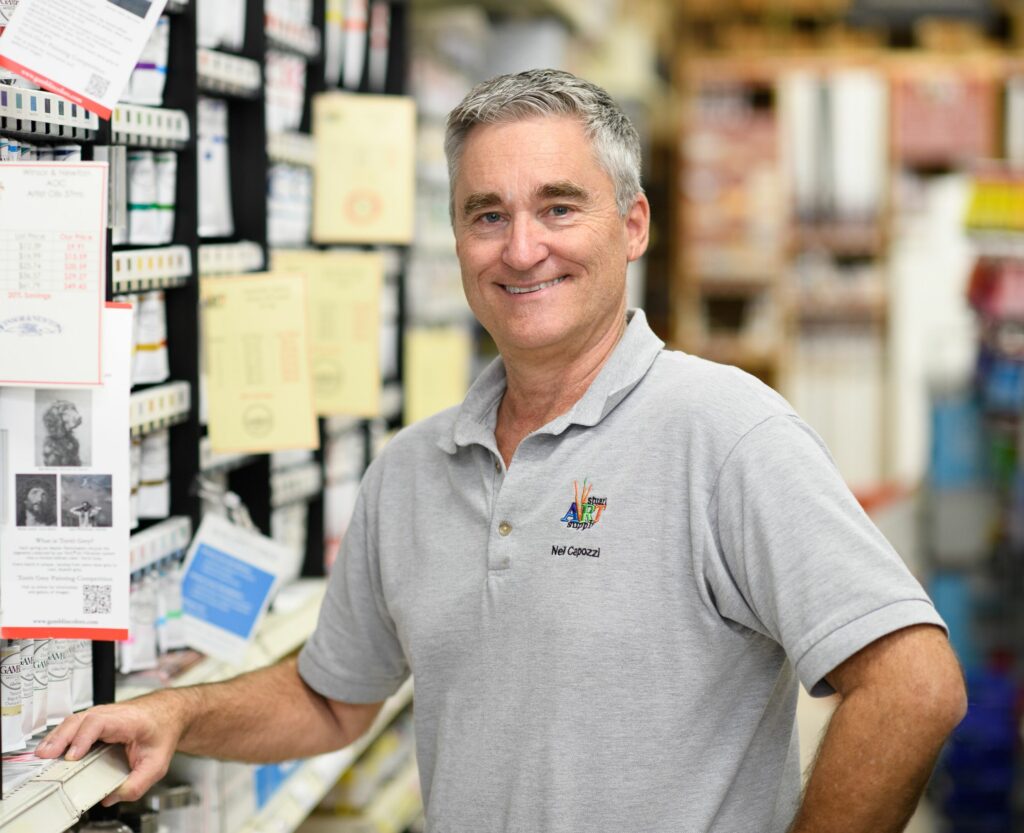 I hope you will provide me with an opportunity to serve you and your art supply needs. I wish to thank you so many people for their conversation and insight leading up to this endeavor. I would like to thank my family, friends, employees, instructors, vendors, and suppliers. You know who you are and what you mean to me.
My personal and business mission is to provide:
LOCAL ARTISTS WITH A GREAT SELECTION OF QUALITY ART SUPPLIES AT VALUE PRICING.
Excellent customer service and superior product knowledge.
Support the local art scene by bringing special events and more into my art store and studio, volunteering with local art organizations.
Provide affordable space for instructors to hold classes and workshops.
Providing affordable art education to adults.
Neil E. Capozzi Proprietor
Stuart Art Supply and Studio, Inc.

Retailer of Art & Craft, Floral & Party Supplies for over 40 years. Undergraduate & Graduate Degrees from the University of Connecticut. An artist since the age of 7. Member of MartinArts. An advocate in the Arts Community.